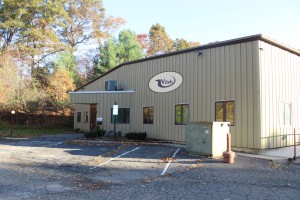 Vitek was founded in 1968 by three gentlemen in Stamford, CT.  The company started out by laminating vinyl to fabric to make faux alligator skin, suede, and leather.  After some success in developing these vinyl formulations, the company branched out into other coating type jobs including coating some of the rides at amusement parks in New England that led to the research of different coating materials.
The company moved to Shelton, CT in 1981 to a larger facility and expanded in supplying coated components to the automotive industry as well as several bike manufacturers through the mid 80's.  The company continued to grow and moved to Derby, CT in 1985.
Around 1987, Vitek diversified into coating medical catheter wires with a low friction PTFE coating.  Since then, the company has focused on Medical, Aerospace, and Military applications.  The company continued to broaden the scope of coatings to including Halar®, Epoxy, and Nylon.  In 1994, the company branched out into Vapor Deposition offering parylene coatings and opened up its second location in Colebrook, NH as a research and development center.  The Colebrook facility was open for 5 years and specialized in developing coatings for copier rollers for several large companies.  The facility was closed after the process was developed and rolled out to full production at these customers' facilities.
In mid-2011, Vitek moved to a state of the art coating facility in Naugatuck, CT.  The new facility contains several clean rooms and multiple coating rooms with space to accommodate future growth.